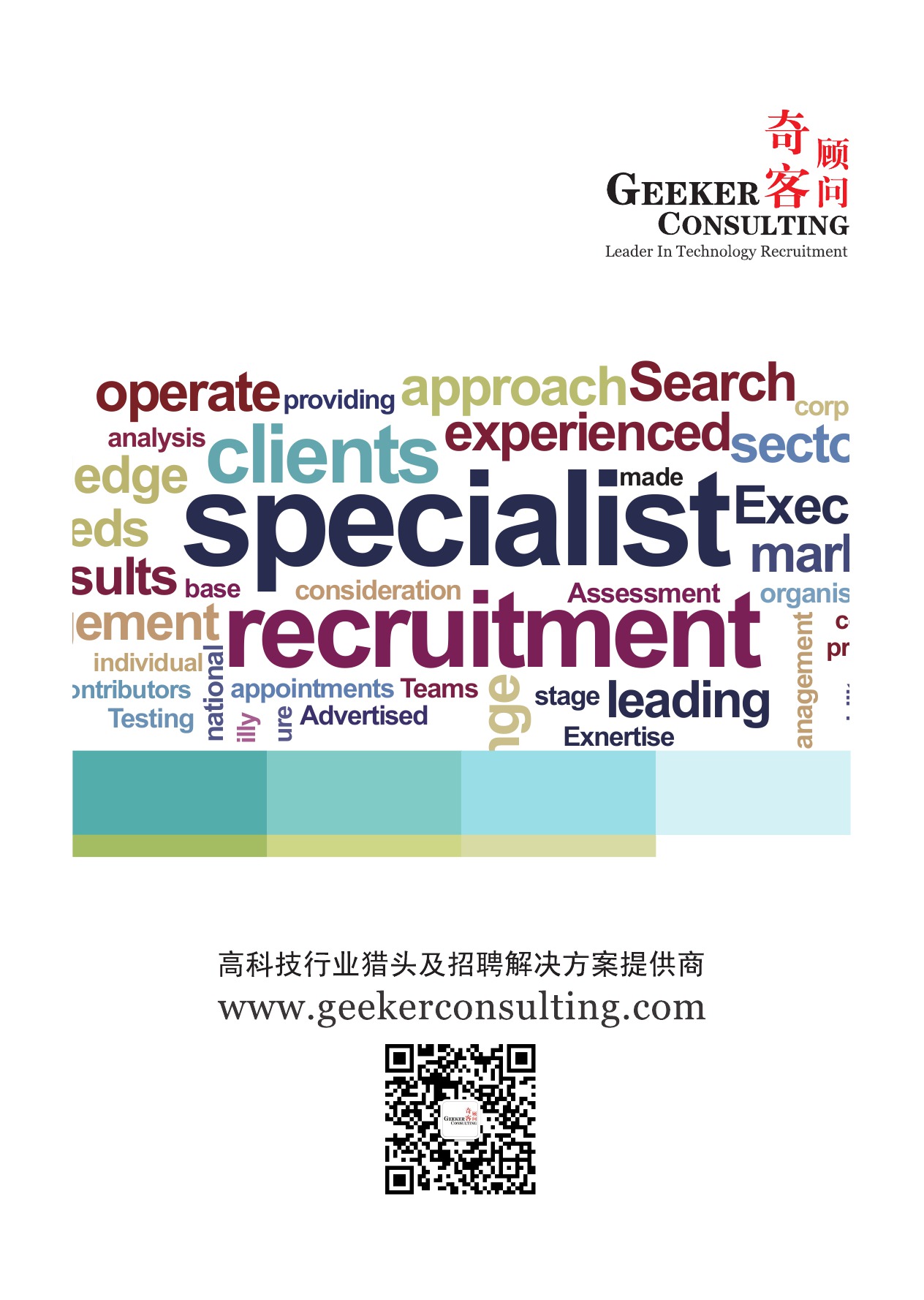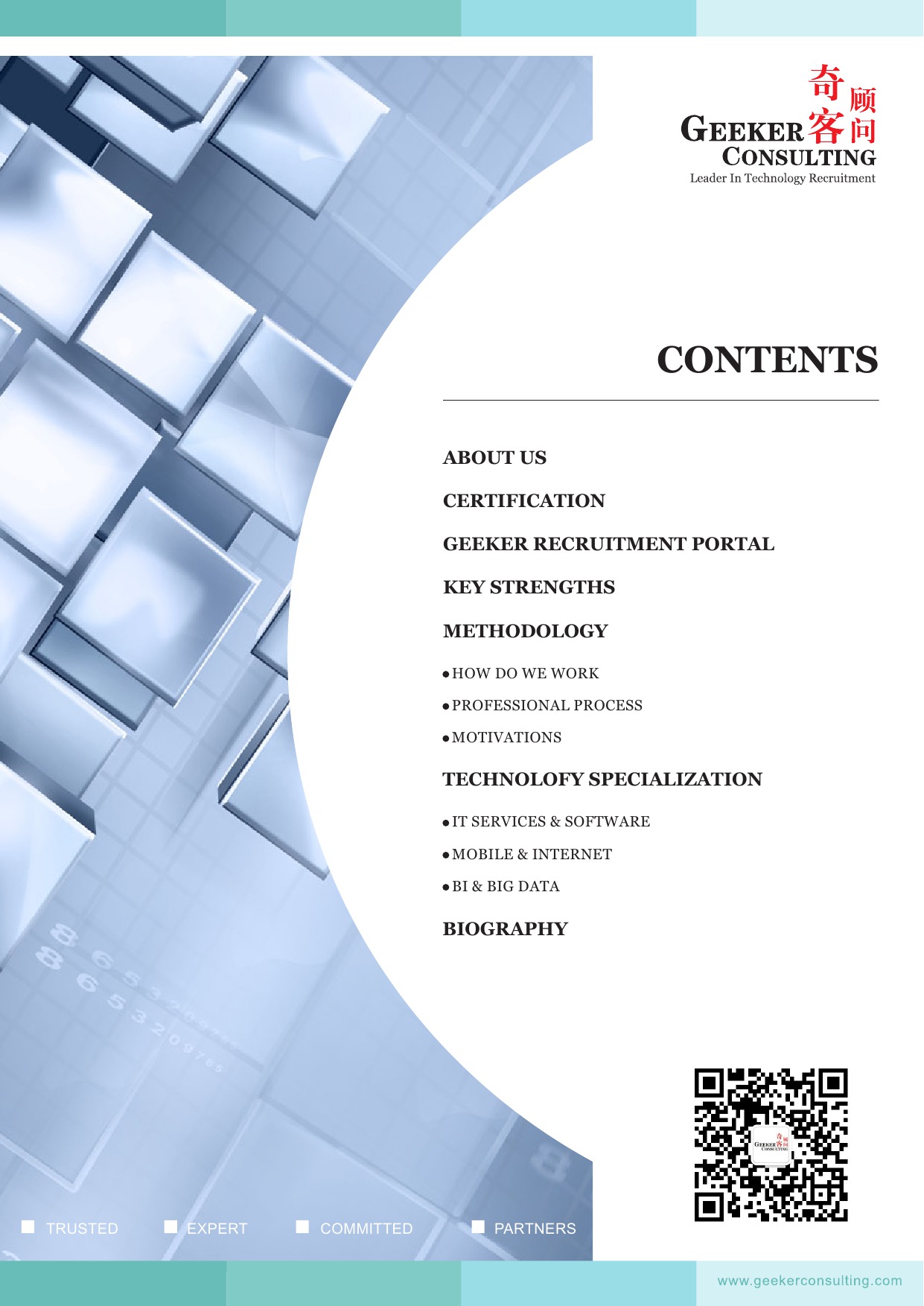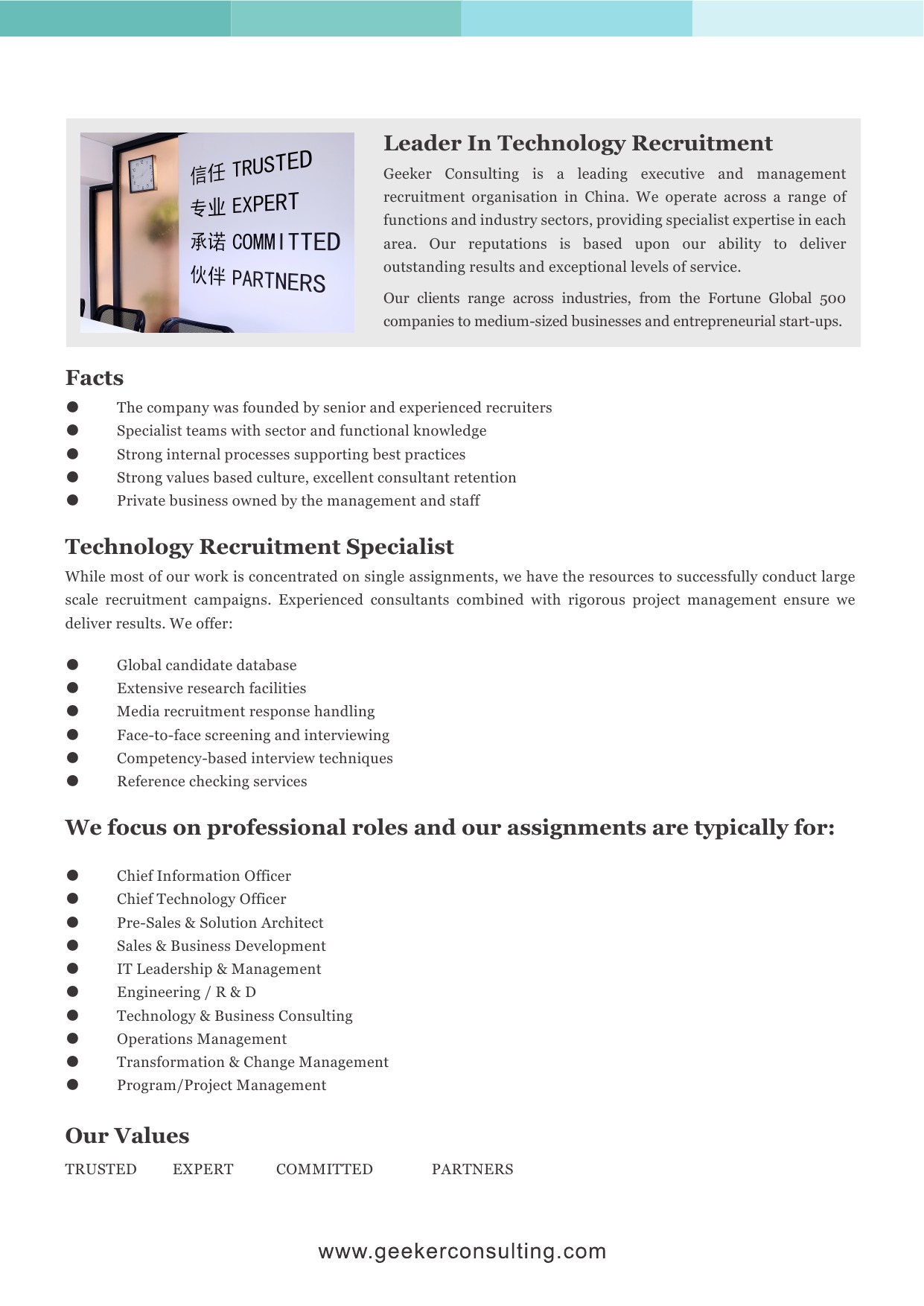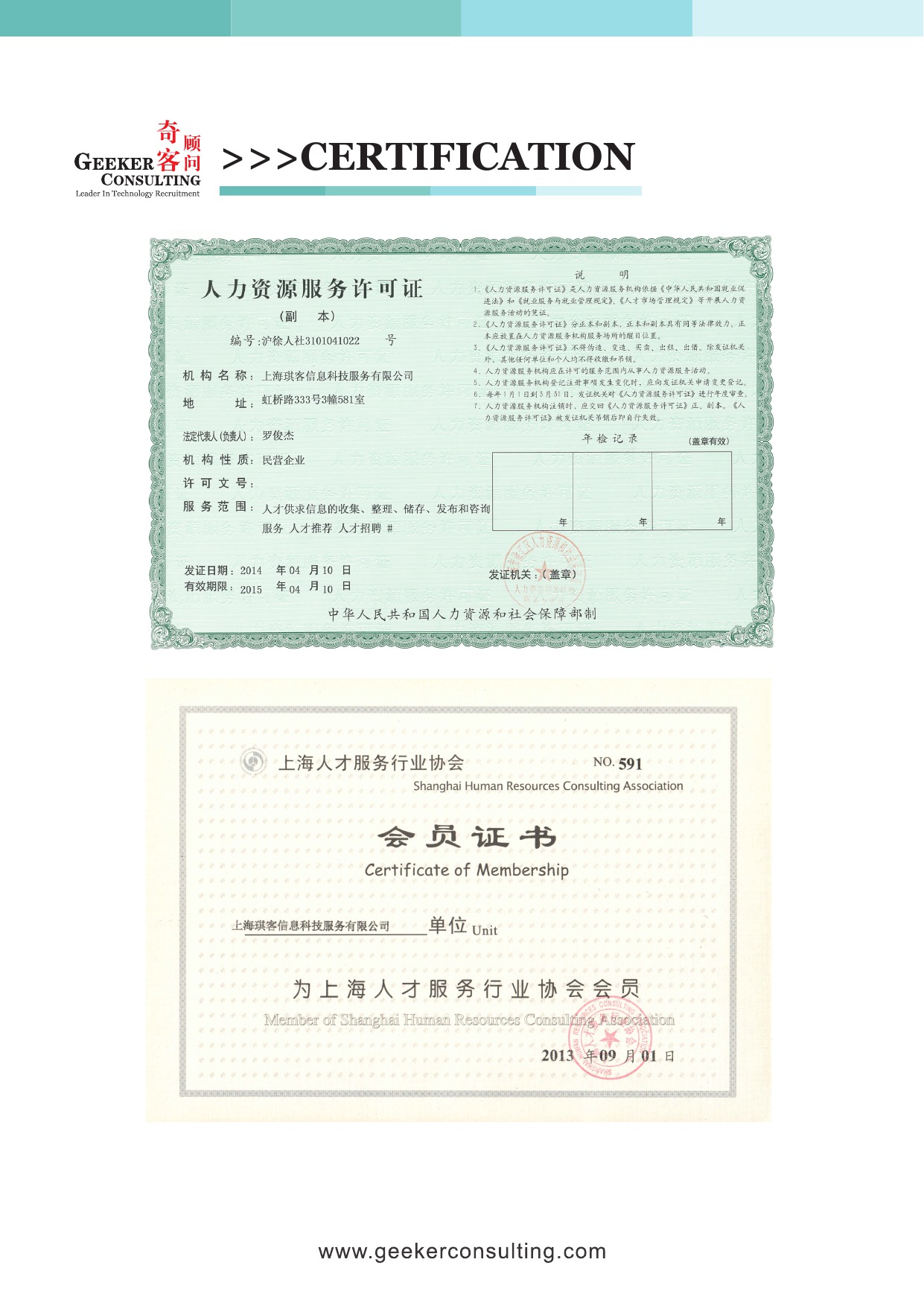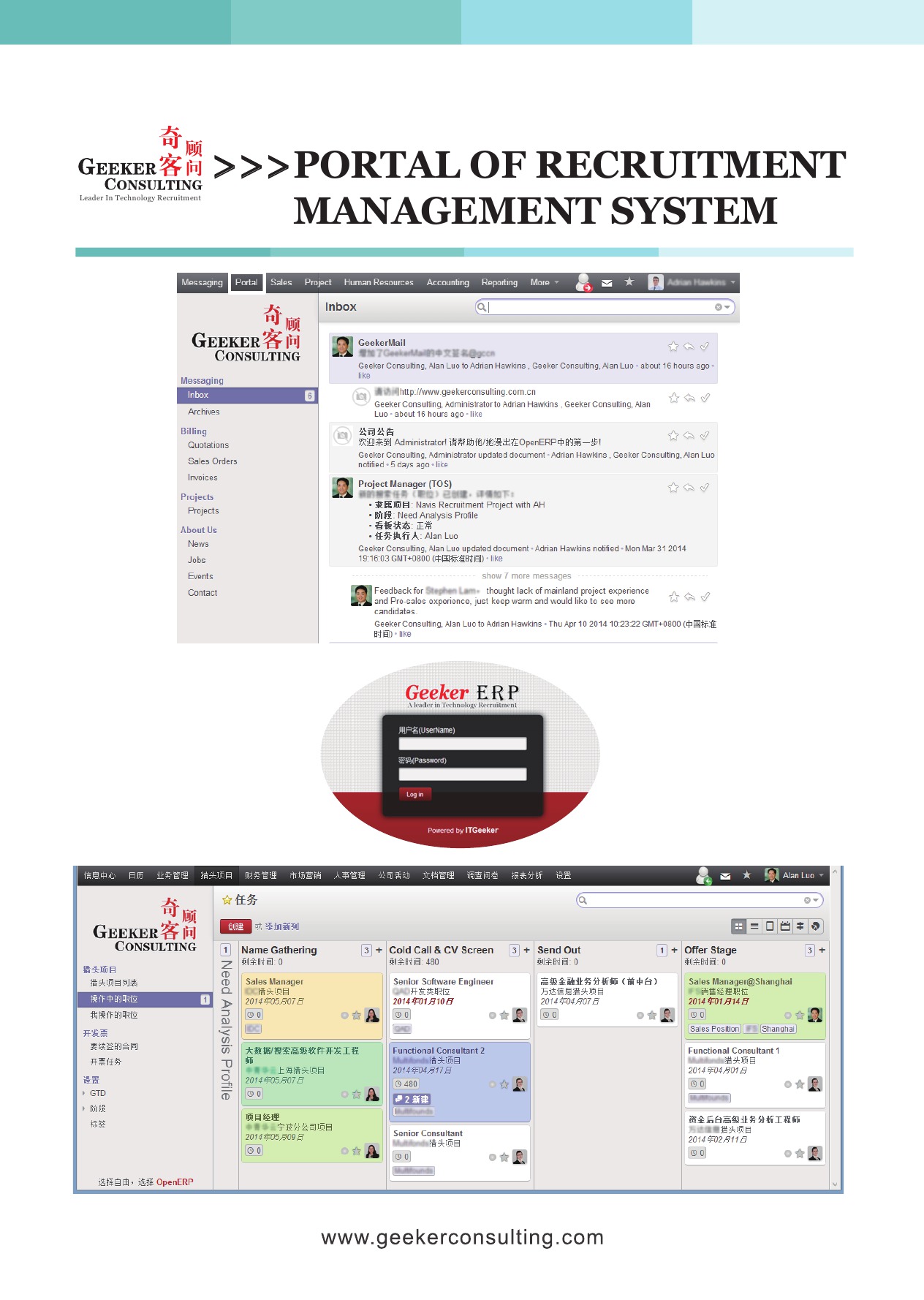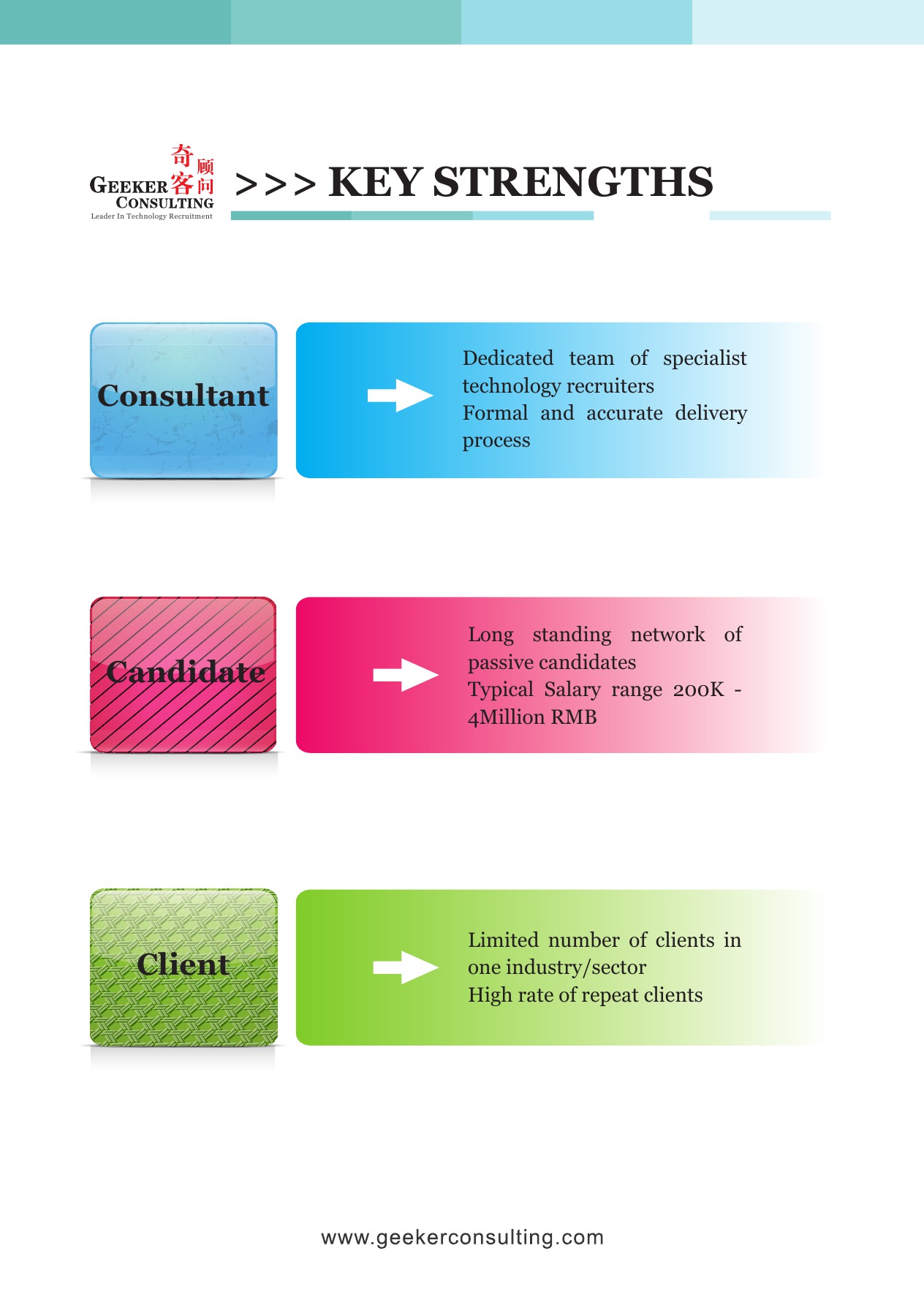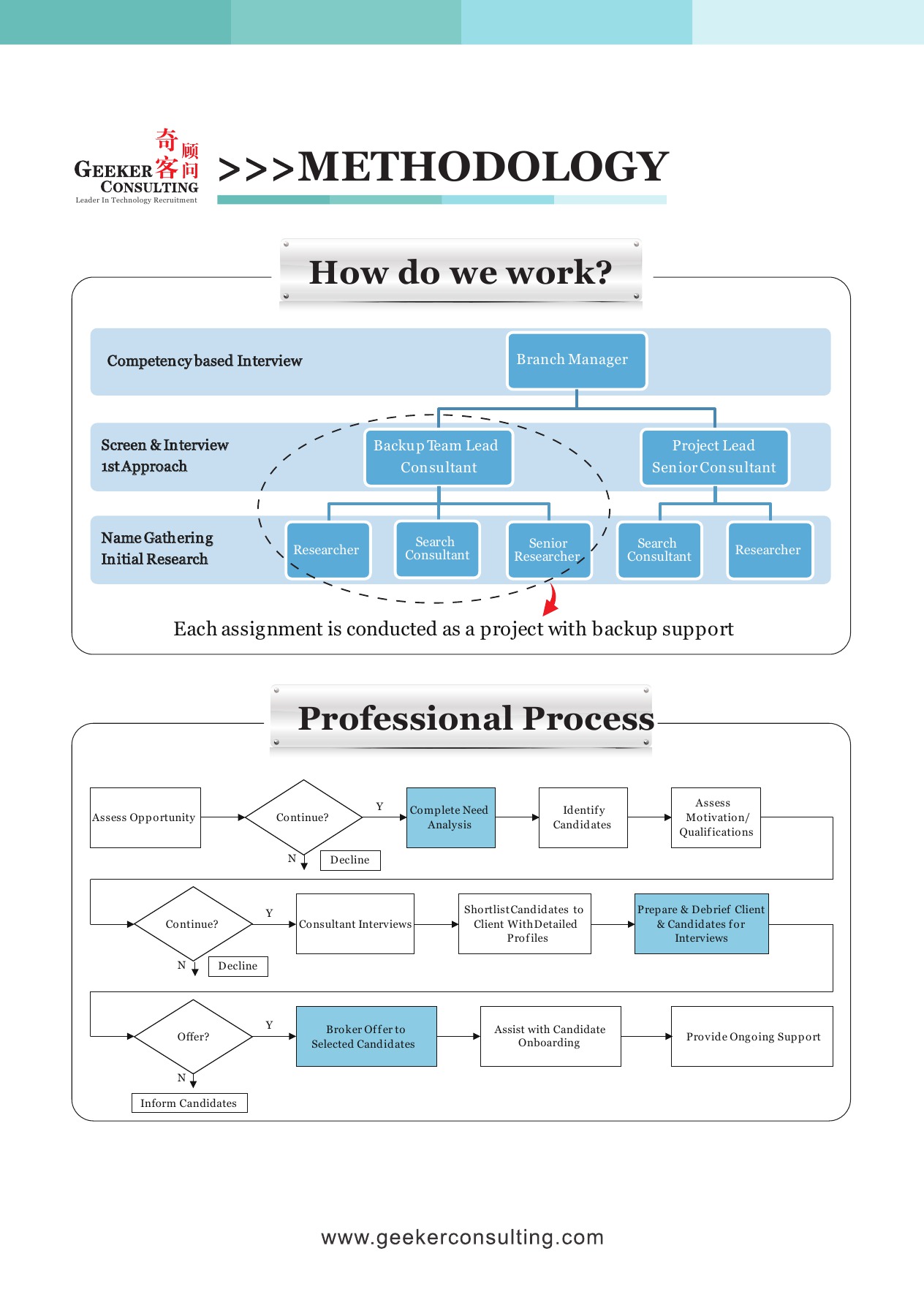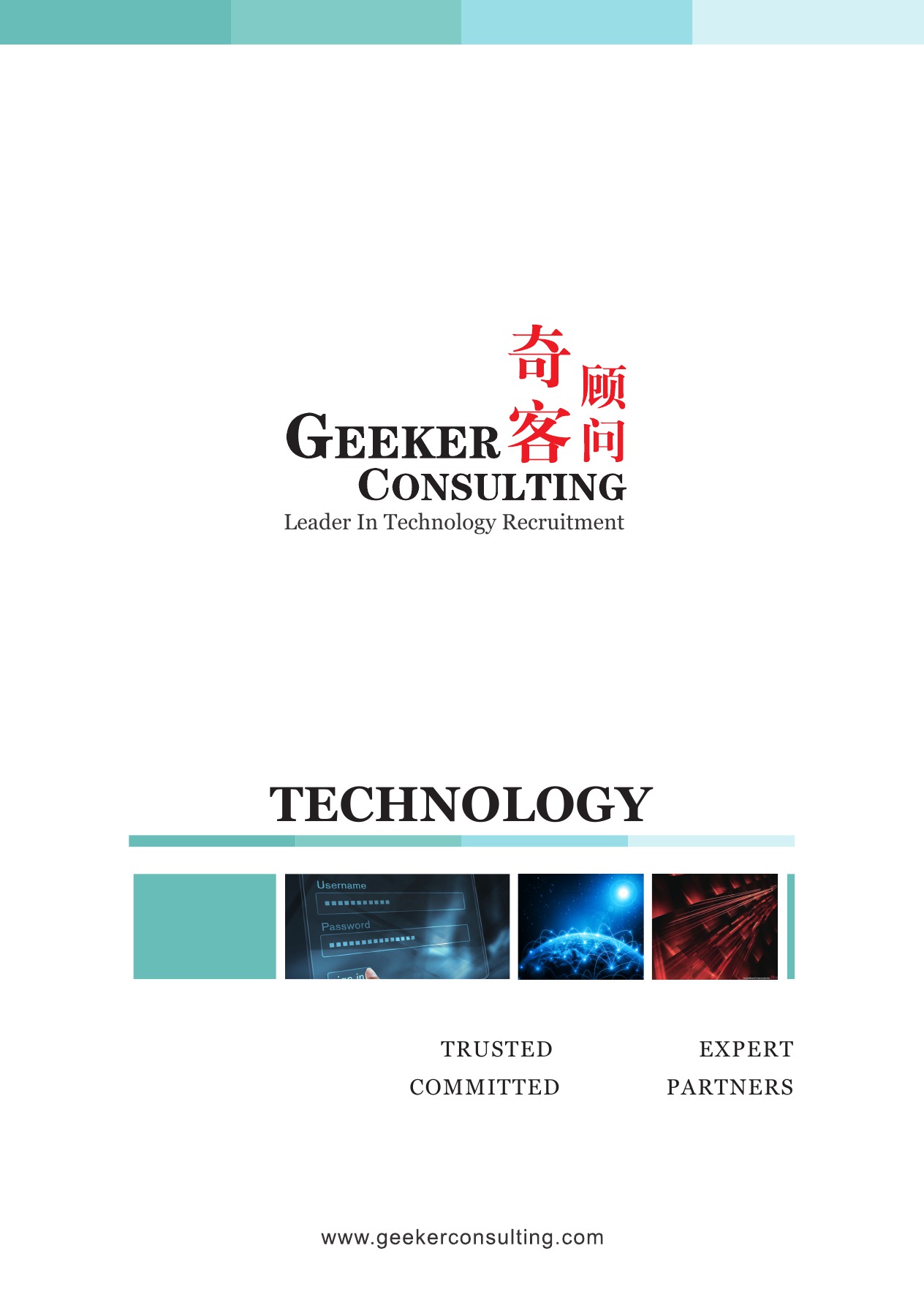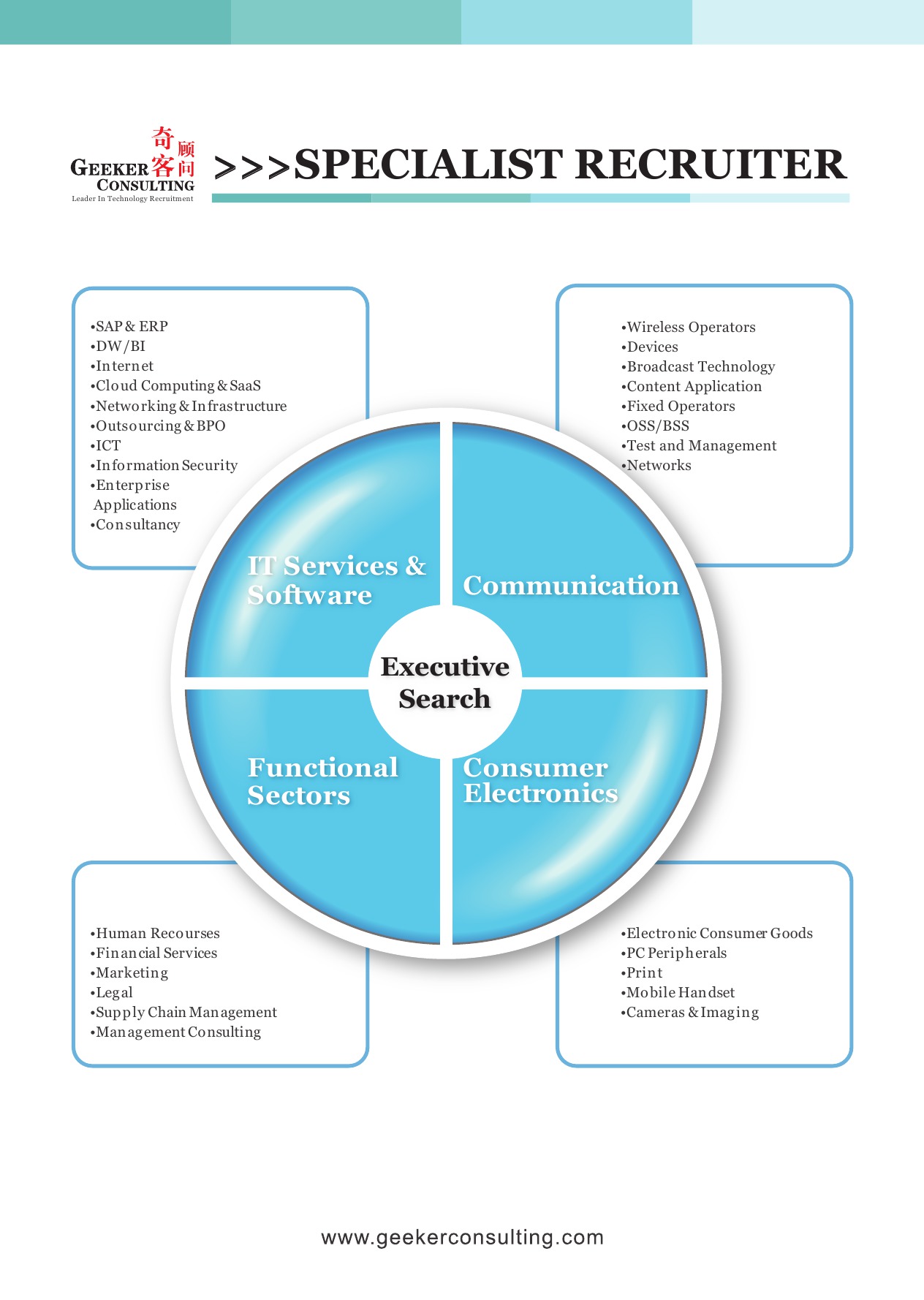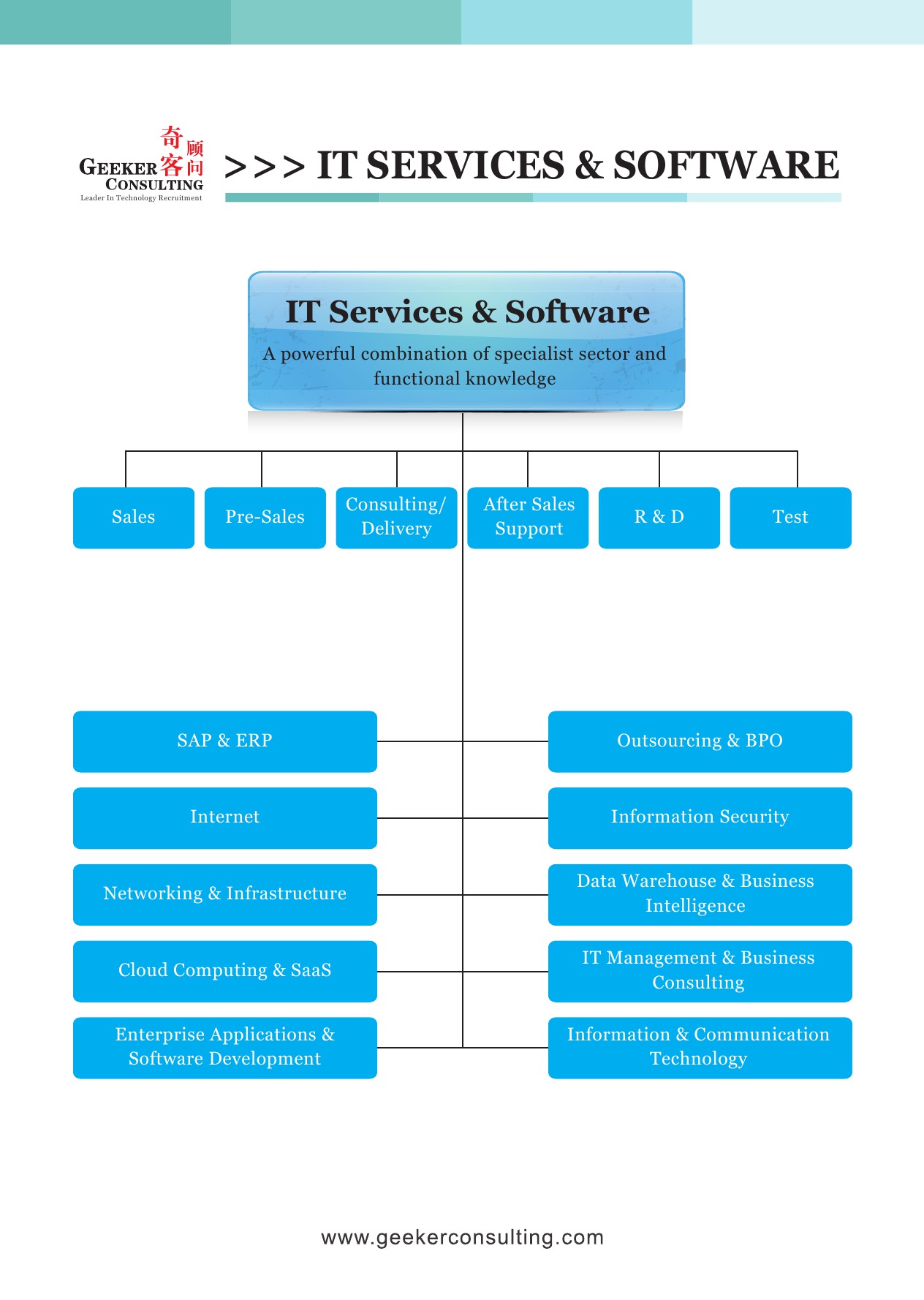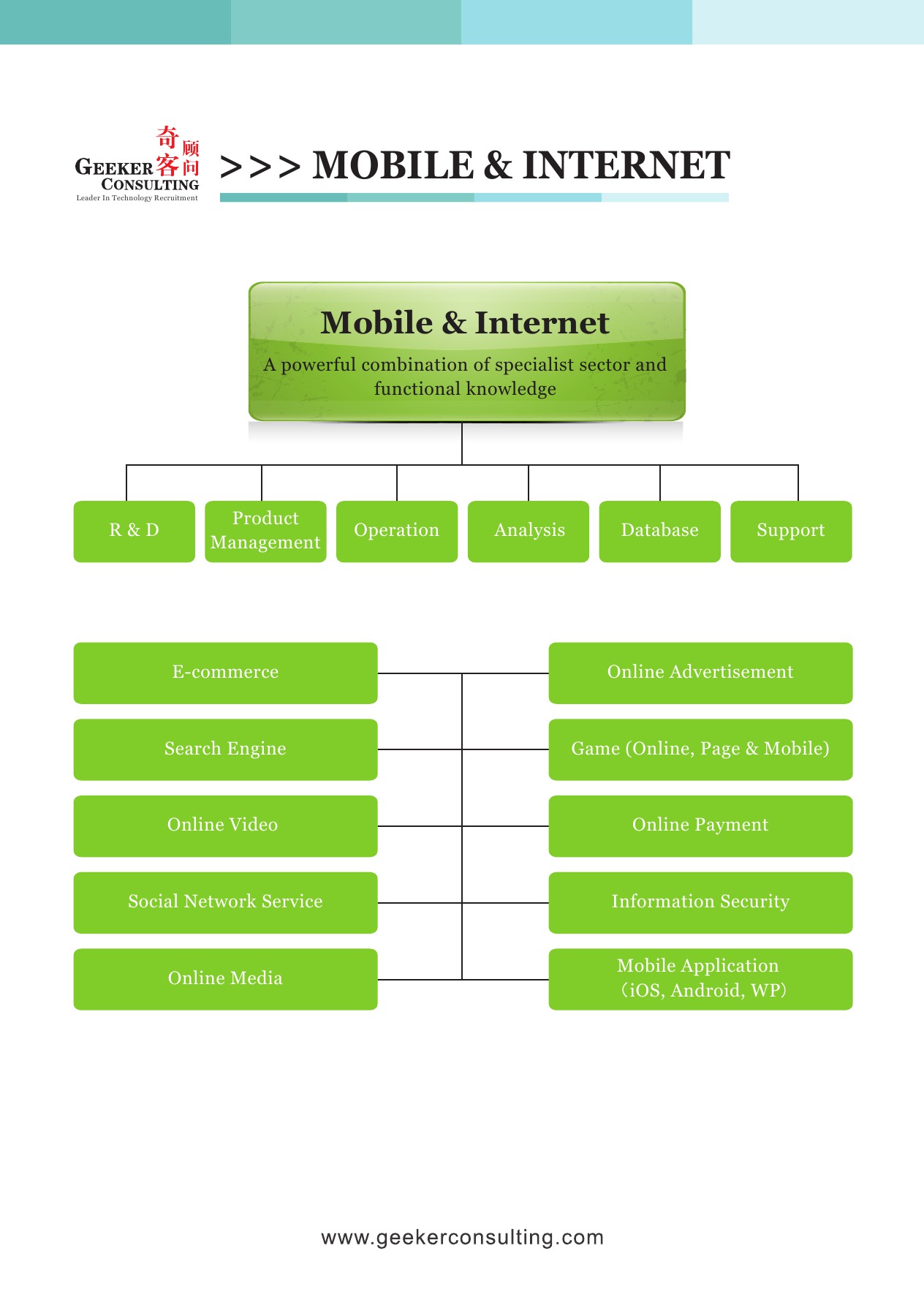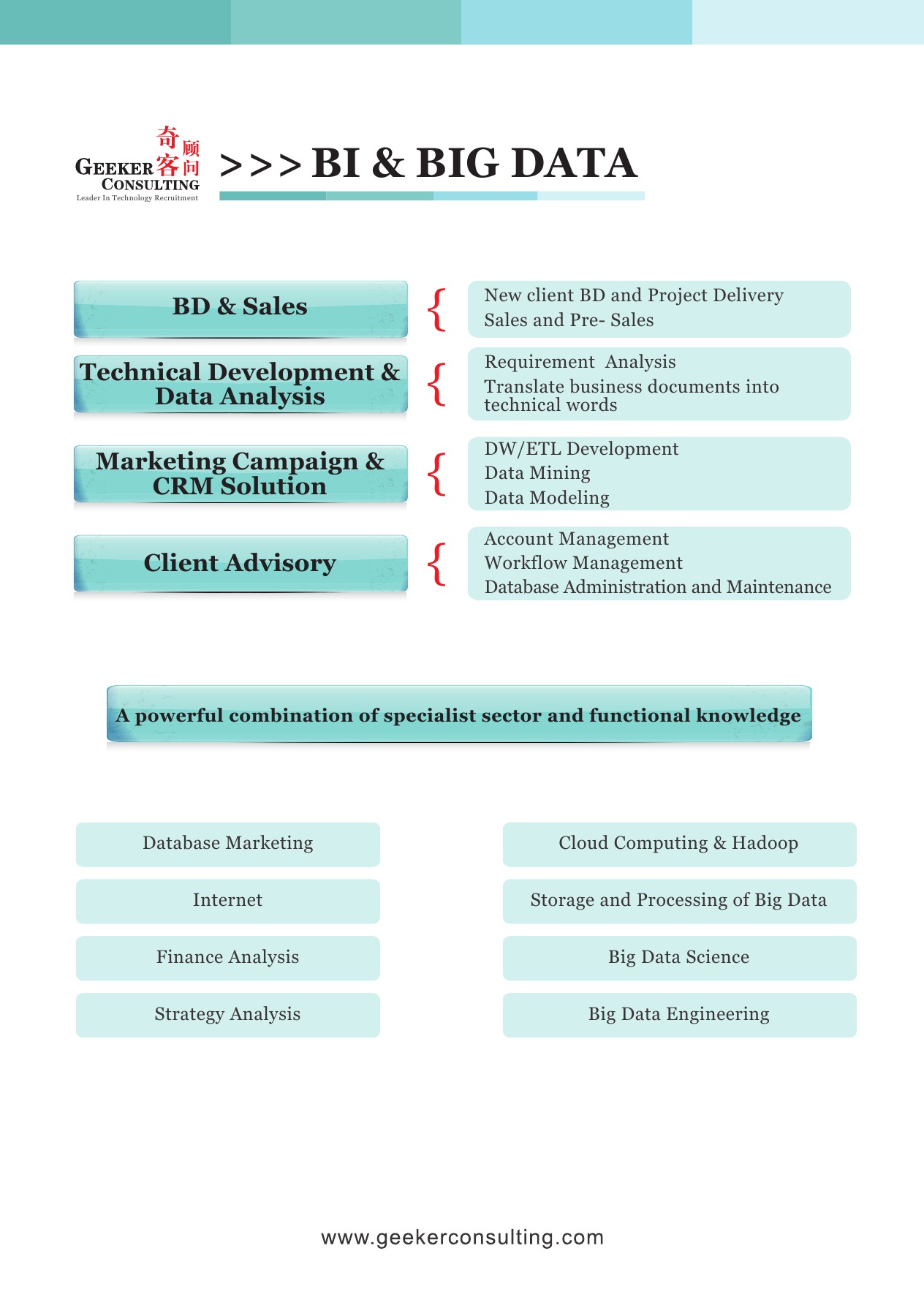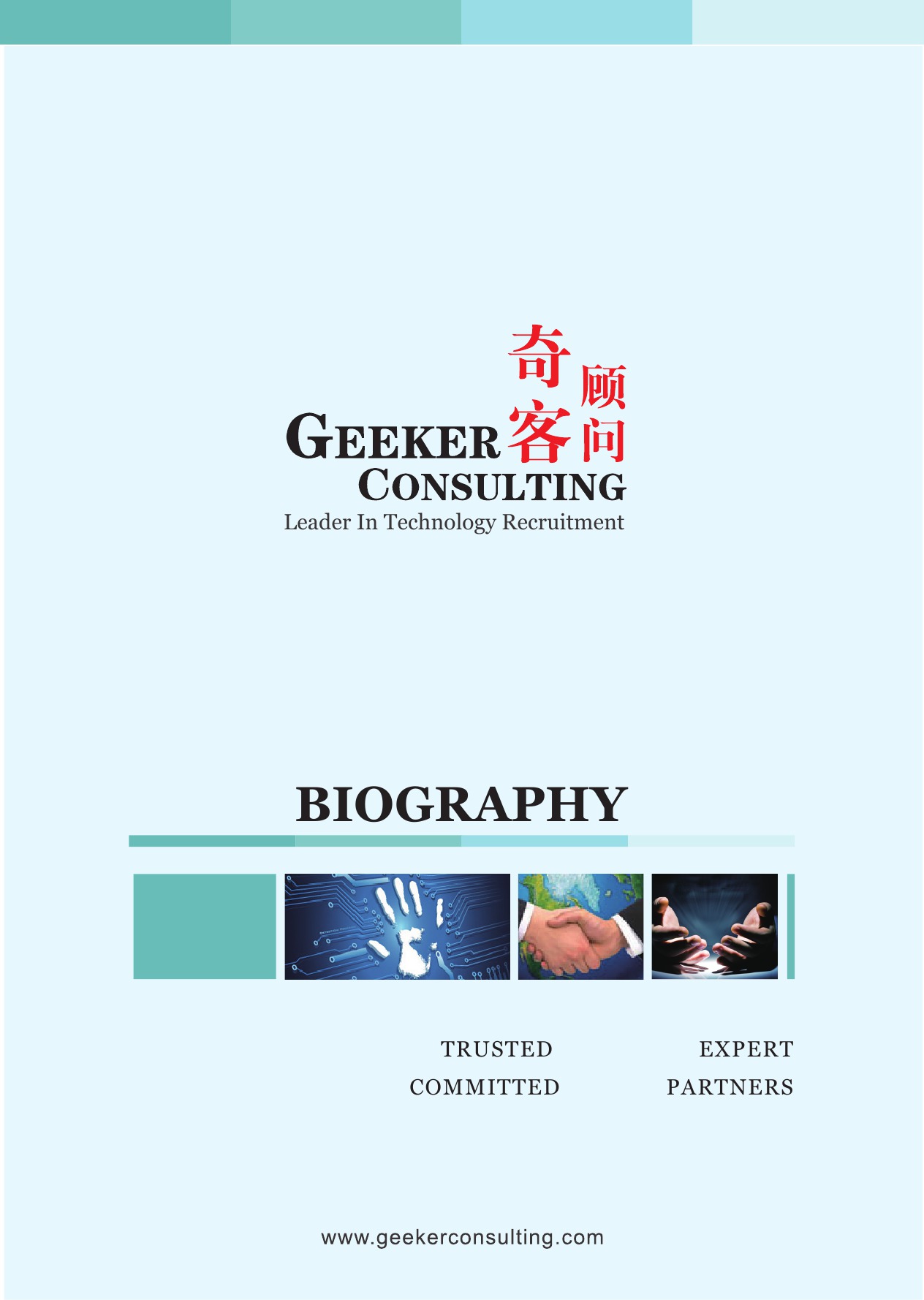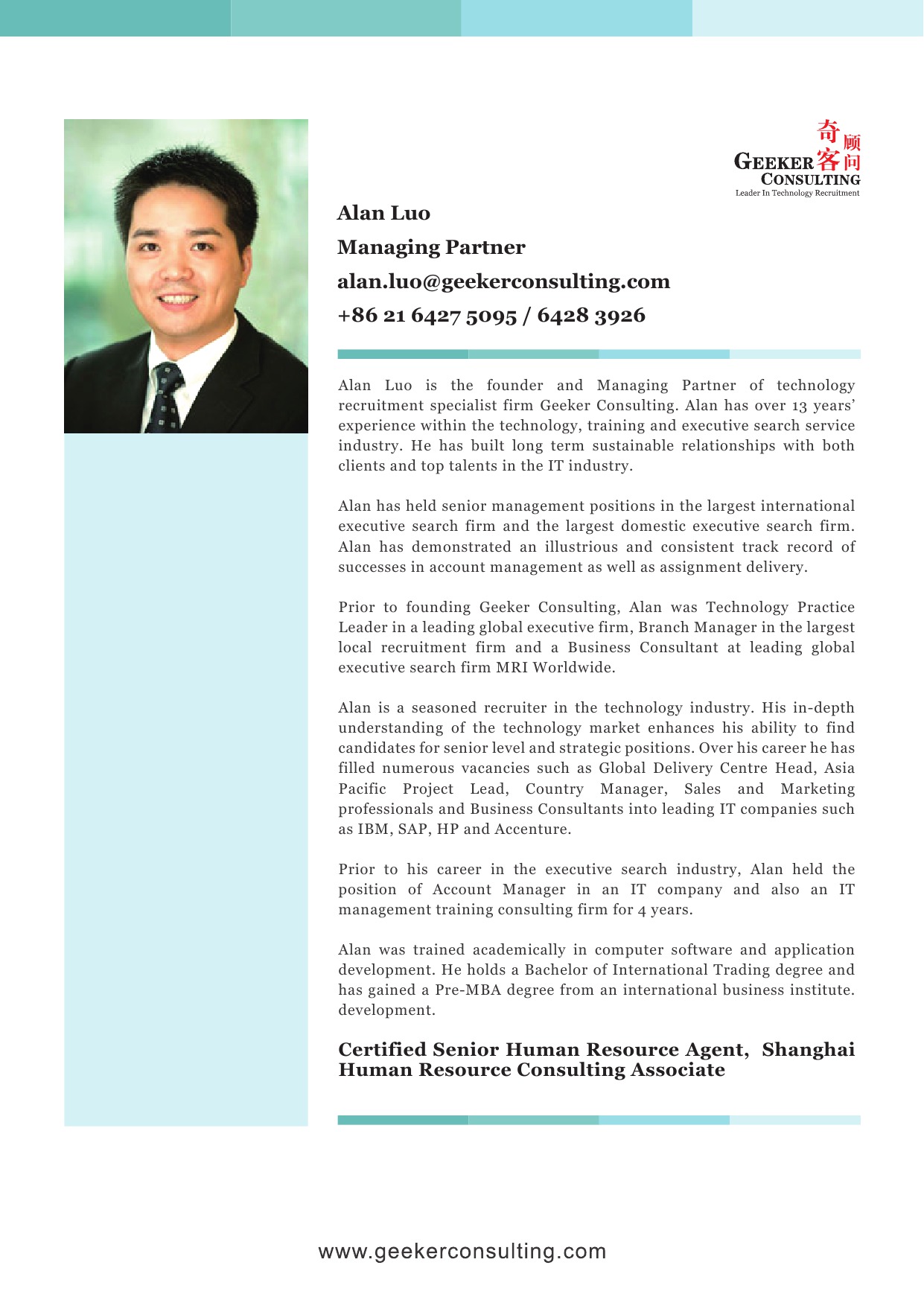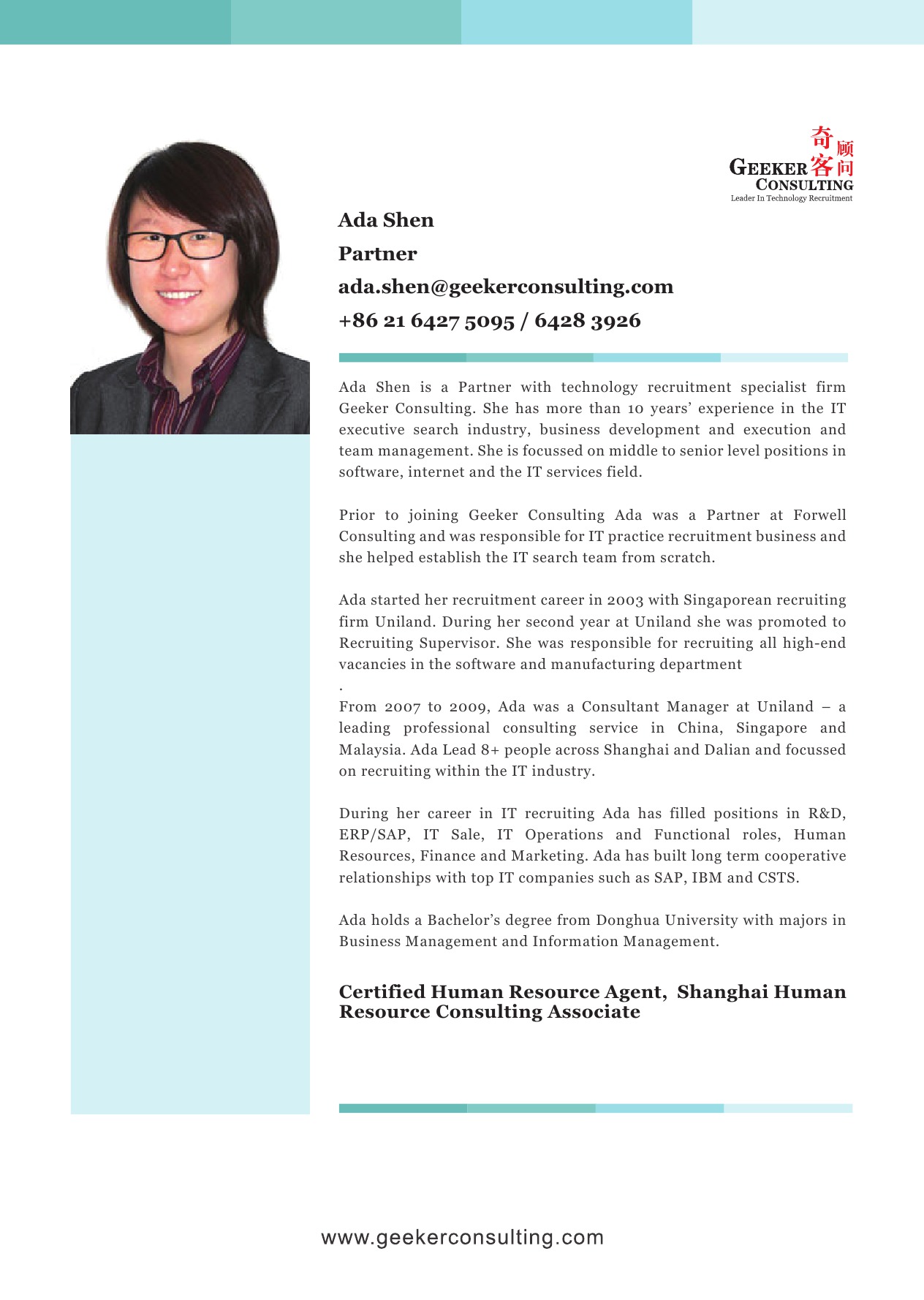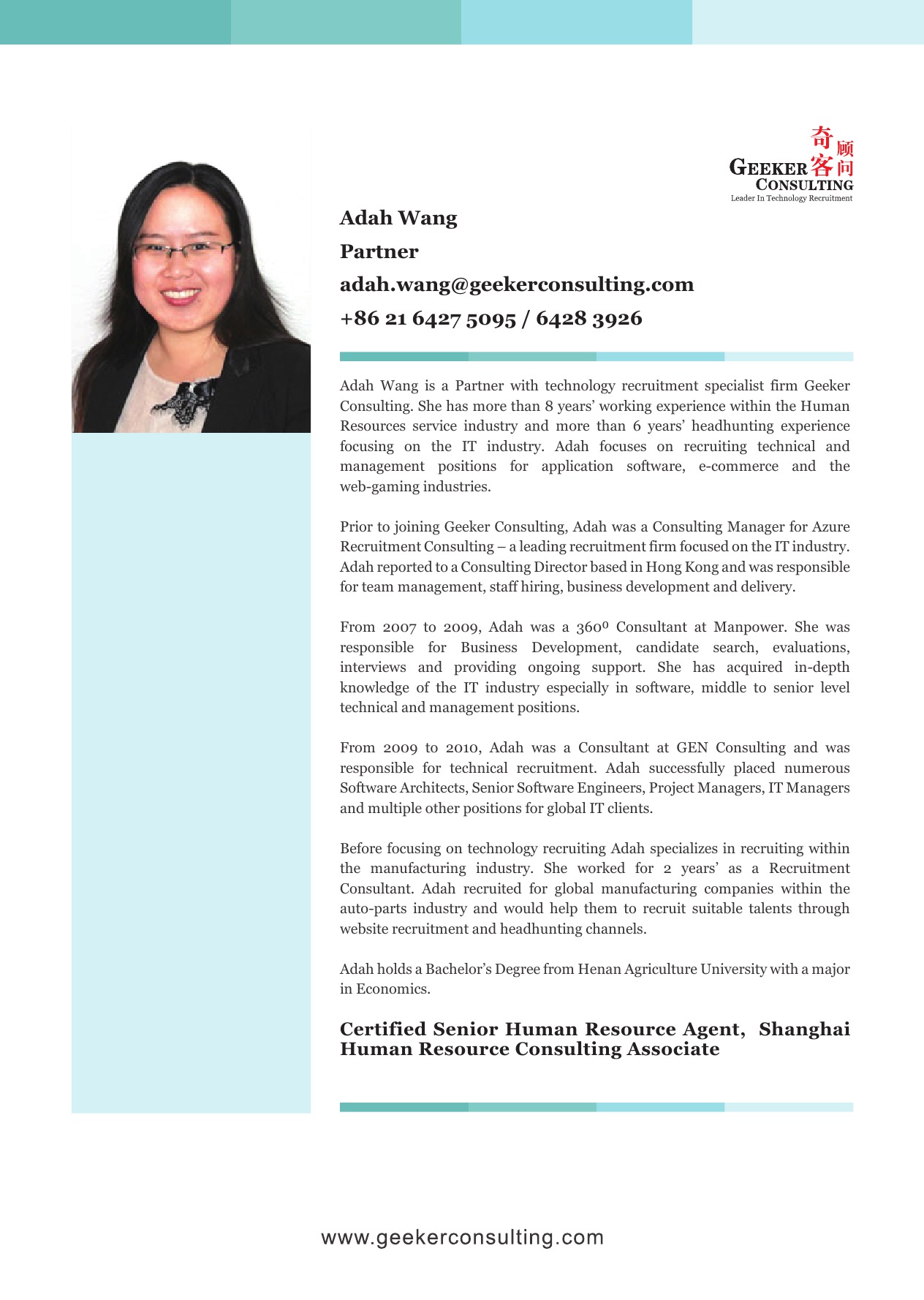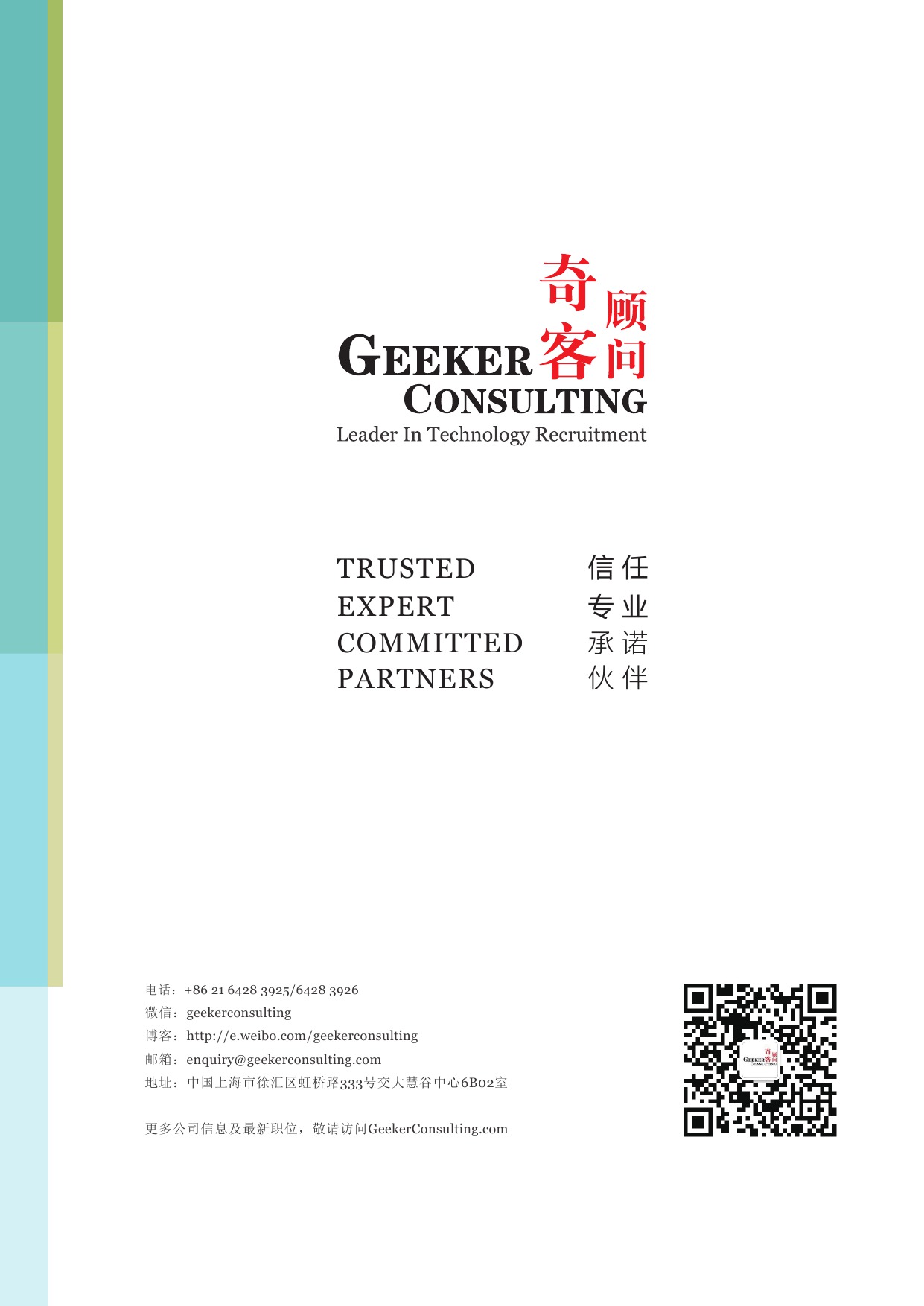 Geeker Consulting is a leading executive and management recruitment organisation based in shanghai, China. We operate across a range of functions and industry sectors, providing specialist expertise in each area. More specifically it services, software, business intelligence, Big Data, mobile and internet. Our core values are the basis of all that we do. They have shaped our culture and define how we make decisions for our clients. Our reputation is based upon our ability to deliver outstanding results and exceptional levels of service in every aspect of our organisation.
Geeker Consulting was founded by senior and experienced recruiters. Our executives are Alan Luo who is the Founder and Managing Partner with over 13 years' experience in the industry, and his two Partners both have more than 10 years' experience in the industry.
Our clients range across industries, from the Fortune Global 500 companies to medium-sized businesses and entrepreneurial start-ups. Having consultants with such in-depth industry experience and knowledge means that we are able to concentrate on single assignments, whilst having the resources to successfully recruit large scale campaigns.
We have a wide range of offerings for our clients such as a global candidate database, extensive research facilities, media response handling, face-to-face screening and interviewing, competency based interview techniques and reference checking services.
With our experience in both recruiting and the IT industry we are able to provide quality exceptional solutions in a timely fashion to suit a range of different client needs that will create value for your business.
If you would like more information please download our brochure which goes into more detail about our processes, our expertise, our services and methodology.
If you want to receive a high quality Geeker Brochure 2014, please send us message here!